Image: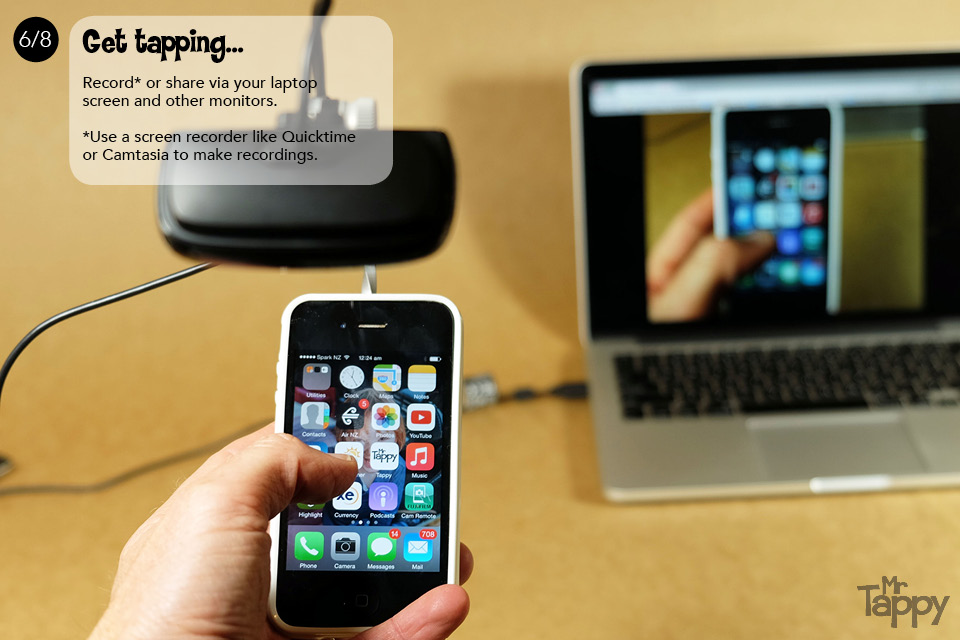 Image above retrieved from the Mr. Tappy website
Mobile device attachment to aid recordings of user interaction. Mr. Tappy uses a magnetic base (and metal plates with suction adhesive, as needed) to attach to the back of smartphones, tablets, etc.
The webcam records both the device screen and the physical input from users, allowing review of the context behind on-screen events.