Image: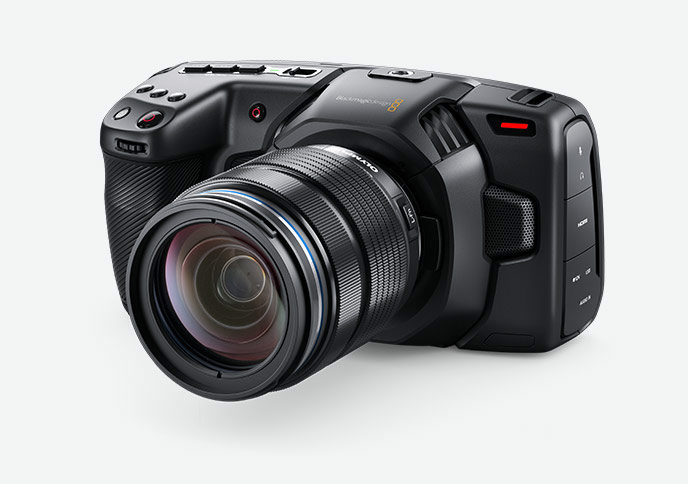 Image above retrieved from Blackmagic Design's website
4K cinema-quality camera in a DSLR form factor. These cameras are available for use by request only and are not stored in the lab.
Bringing your own accessories
The models of the Blackmagic Pocket Cinema Camera (BMPCC) available for use can accomodate SD UHS-II, standard-sized SD cards. It is recommended you bring your own SD cards so you can simply record onto them then take the files with you after your session.
Note: In order to use an SD card with the BMPCC, it must be formatted properly. The camera is capable of formatting cards, but everything on the card will be overwritten
Our cameras also feature Micro Four-Thirds (MFT) lens mounts. If you have your own MFT lenses (compatible with most Panasonic and Olympus cameras), you are welcome to bring them in and use them with the GVU Center's cameras.